"Adiós Pampa mía"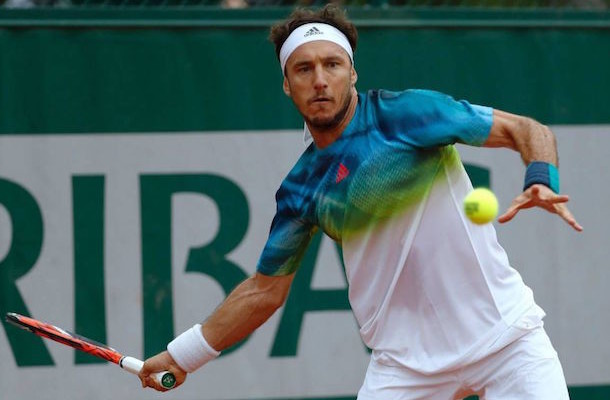 Se acabo la novela. Bienvenidos al Dark Side of the Force. En 2006 el siempre malhumorado David Nalbandian llevaba al tenis argentino a una semifinal en Roland Garros. Años después Delpo pedía pista para un batacazo.
En el 2016 el galan de America Juan ex "Piquito" "Pampa`s next victim" Monaco, despide al tenis argentino de Roland Garros.
Se corto muchachos, si Delpo no aprende a jugar con una mano el revés esto es lo que hay. Primera semana de un Slam y a hinchar por el Uruguayo Pablo Cuevas.
El tenis argentino pasa por un momento complicado porque después de la legion extranjera quedaron los sobrevivientes de la década perdida en el tenis. No por los resultados sino por la organización del tenis argentino. De excusas viven los dirigentes cubierto por alguno colegas de la prensa. Es hora de dejar de creer en Obi Wan y entender que en el mundo, el tenis lo manejan los EEUU y los Franceses. Como decía Robin Williams de los franceses. ( Google that).

Mónaco quedó eliminado en segunda ronda de Roland Garros tras perder con el español David Ferrer por 6-7 (4), 6-3, 6-4 y 6-2.
Mónaco, 92 en el ranking mundial, jugó en buen nivel, sobre todo en el primer set, pero el ibérico (11) jugó mejor en los momentos más importantes de cada set y se quedó con el pasaje a la tercera ronda, donde enfrentará a su compatriota Feliciano López.
Con la derrota de Mónaco ya no quedan argentinos en el cuadro principal del segundo Grand Slam del año, puesto que previamente perdieron el rosarino Facundo Bagnis, ante el español Rafael Nadal, y el chascomunense Carlos Berlocq, frente al belga David Goffin.