Back to the Future II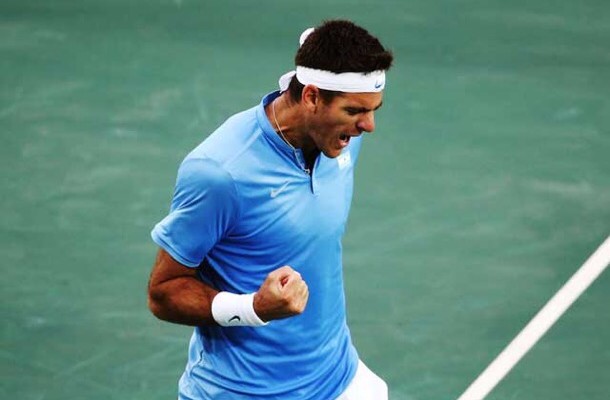 Del Potro sigue intratable y avanzó a los octavos de final.
El tandilense Juan Martín Del Potro avanzó hoy a los octavos de final del torneo masculino de tenis de los Juegos Olímpicos de Río 2016, al vencer al portugués Joao Sousa, en casi dos horas de juego, en la cancha central del Centro Olímpico de Tenis.
El argentino se impuso con parciales de 6-3, 1-6 y 6-3 y ahora deberá medirse ante el japonés Daniel Taro, quien alcanzó esa instancia al superar al inglés Edmund Kyle por 6-4 y 7-5, el próximo miércoles.
El partido tuvo condimentos que obligaron a una interrupción en el primer set, cuando en las tribunas hinchas argentinos y brasileños provocaron incidentes.
Del Potro venía de tener una gran primera ronda al superar al número uno del mundo, el serbio Novak Djokovic por un doble 7-6, y en menos de 14 horas debió saltar a la cancha para enfrentar al portugués.
#Rio2016 ¡Grande Delpo! Le ganó a Sousa 6-3, 1-6 y 6-3. Se enfrentará con Taro Daniel de Japón.